Regular price
Sale price
$30.00 USD
Unit price
per
Sale
Sold out
The holy month of Ramadan is a time of spiritual reflection, but it can also be a time of weight gain for many people. Late-night meals, sugary treats, and limited physical activity can all contribute to unwanted weight gain, leaving you feeling guilty and frustrated.
Not only can weight gain during Ramadan be frustrating, but it can also leave you feeling like you're not honoring your faith or taking care of your body the way you should be. You may feel like you're stuck in a cycle of weight gain and guilt, unsure of how to break free.
Our Ramadan Fat Loss Program is the solution you've been searching for. We've designed a straight-to-the-point program that helps you lose upto 5 kgs. Our program will help you lose weight and improve your health without compromising your faith or health goals.
By purchasing this ebook, you'll not only lose weight but also feel more energized, confident, and empowered than ever before. You'll be able to break free from the cycle of weight gain and guilt and take control of your health and well-being.
Don't let weight gain during Ramadan hold you back any longer. Grab your copy today and start your journey towards a healthier, happier you.
View full details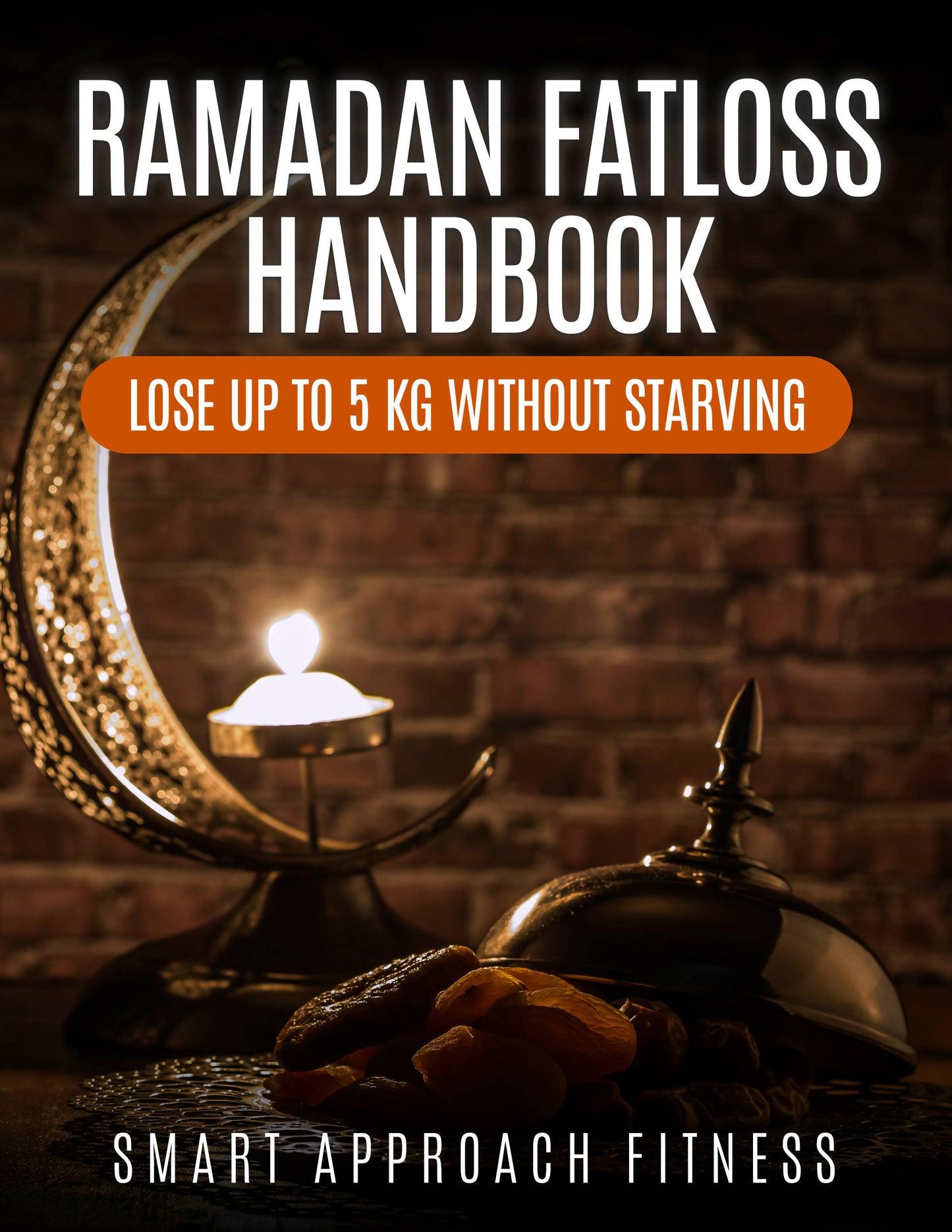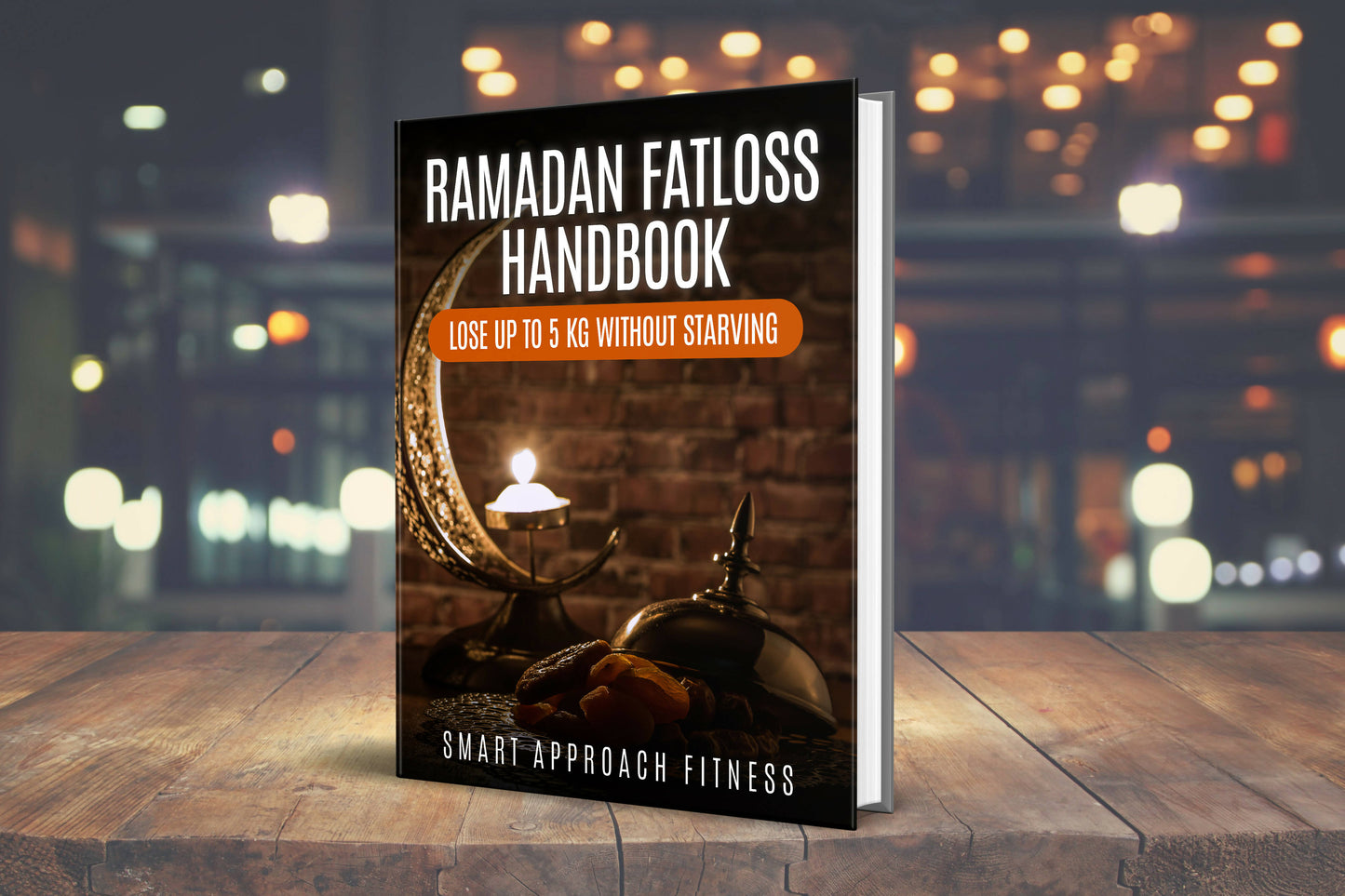 Extra Information
| | |
| --- | --- |
| EBOOK SUBJECT | diet & nutrition |
| REQUIRED EQUIPMENT | The handbook requires no equipment, the training companion will have a gym and a body weight workout routine that you can follow |