Regular price
$34.99 USD
Sale price
$24.99 USD
Unit price
per
Sale
Sold out
Full Power is the ultimate Powerlifting Program for building maximum strength! It is a combination of our highly successful Squat, Bench Press, and Deadlift Strength Programs into one; and is designed to build maximum strength in all 3 lifts simultaneously! That makes it the perfect peaking program for your next powerlifting meet, or just to hit your best lifts ever!
Guaranteed to increase your Max Strength!
This Powerful Program is proven to work for men, women, and teens of varying experience levels! So, whether you are a new or advanced powerlifter, this Full Power Powerlifting Program will peak your strength in just 4-16 weeks! (Program length is variable to fit your needs.)
To put it simply, this may be the most effective RAW Powerlifting Program you ever do! Just watch as your strength jumps-up week-after-week until you reach your FULL POWER!
Plus, learn Meet/Max Day strategy so you can get the most out of every lift!
Are you ready to reach your FULL POWER? Then get this program today, and start maximizing your strength!
View full details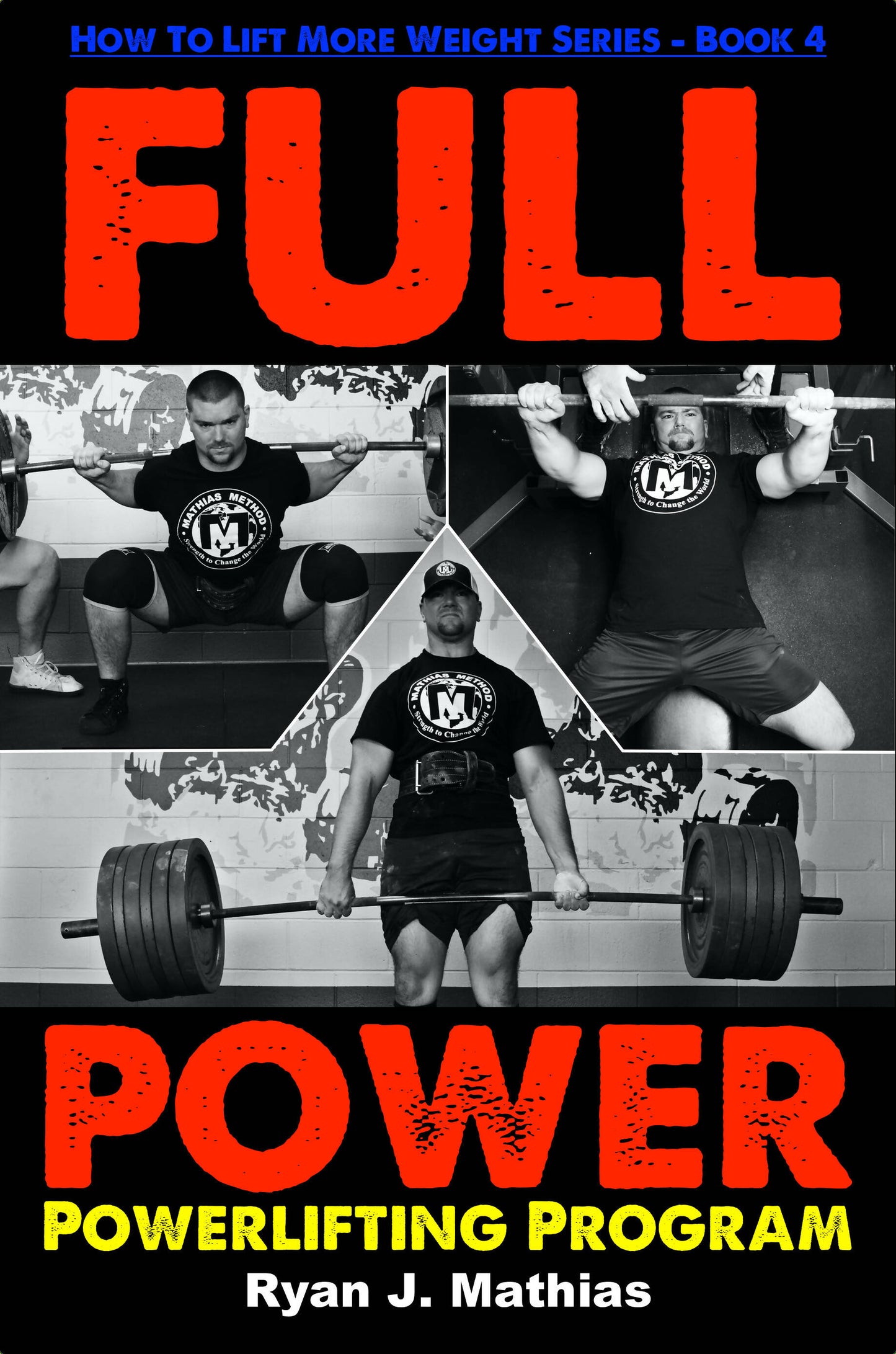 Extra Information
| | |
| --- | --- |
| AVERAGE WORKOUT DURATION | 90 minutes |
| BENCH PRESS DAYS PER WEEK | 2 |
| DEADLIFT DAYS PER WEEK | 2 |
| FORMAT | PDF Download |
| OVERHEAD PRESS DAYS PER WEEK | 1 |
| PROGRAM GOALS | Powerlifting, Strength, Powerbuilding |
| PROGRAM LENGTH | 8 weeks, 12 weeks, 16 weeks |
| SQUAT DAYS PER WEEK | 2 |
| TRAINING DAYS PER WEEK | 4 |